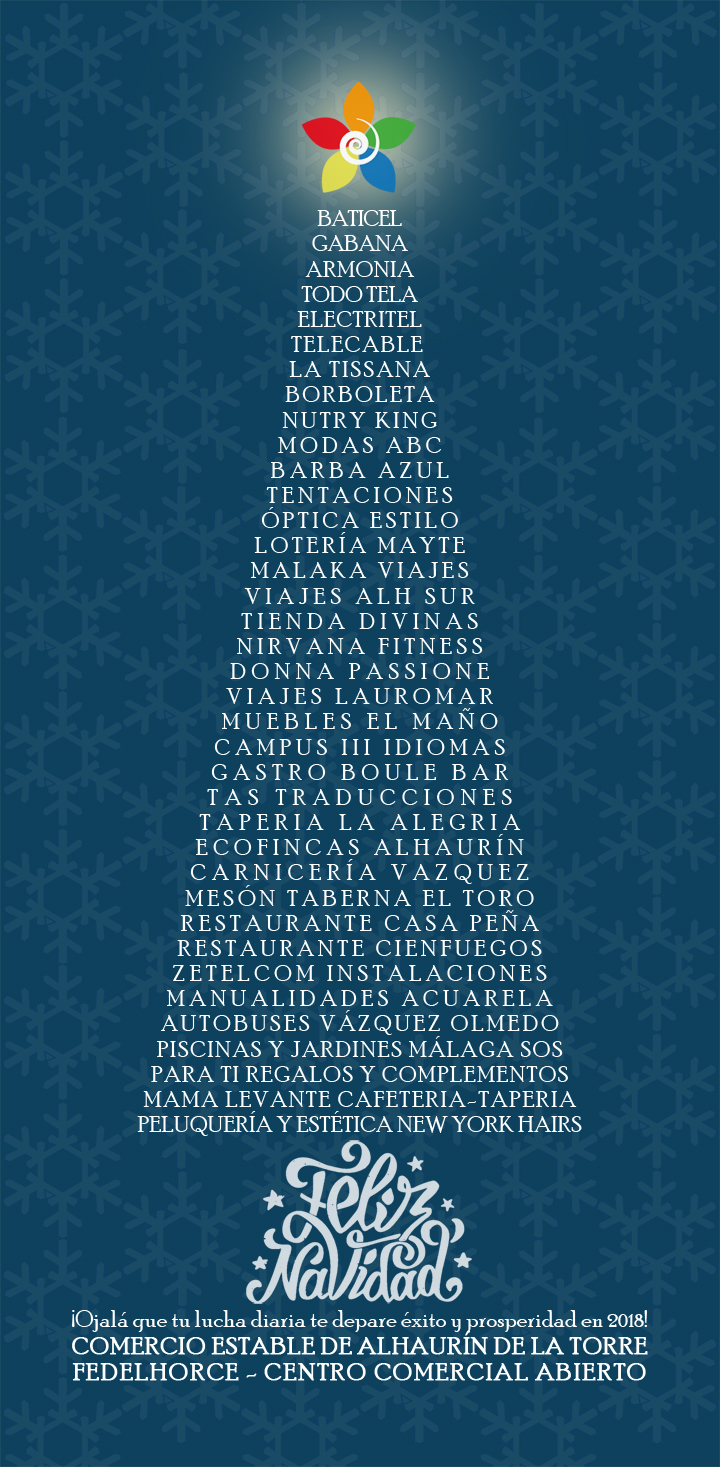 Centro Comercial Abierto de Alhaurín de la Torre Vive la Navidad con nosotros
Open Shopping Center of Alhaurín de la Torre Live Christmas with us
El comercio de tu pueblo, cada vez mejor
The shops of your town, better and better

Parking gratuito (Free parking):
4 horas de parking gratis con tu compra en nuestras tiendas y hostelería. Free parking: 4 hours of free parking with your purchase in our shops and hospitality sector.

Sorteos y premios (Raffles an prizes):
Fin de semana para 2 personas en hoteles con encanto 4 Tarjetas regalo de 50 € cada una, para comprar en nuestras tiendas. Raffles and prizes: A weekend for 2 people in a charming hotel. 4 gift cards of €50 each, for your purchase in our shops.

Diversión en las calles (Fun in the streets):
Trenecito turístico, Cuentacuentos, Hadas, iluminación, escaparatismo y decoración especial. Fun in the streets: Small tourist train, storytellers, fairies, lighting, window dressing and special decoration.